1st. April - 7:30PM EDT CONFIRMED 16/20 RESERVES 2/10
USE THIS TO CHECK ON YOUR LOCAL TIME FOR 7:30 EDT:
http://www.timeandda.../converter.html
TS 3 Client DETAILS
Server IP + Port: voicechat-circleofdarkness.com
World of Tanks -> US Army, Soviet Army or German Army
The channels have been created for these events only. They are not meant for public use!
Battle of Salerno
Operation Avalanche, Italy 1944
Americans

-

M4 'Sherman': / -> 5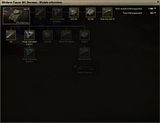 M10 'Wolverine': / -> 5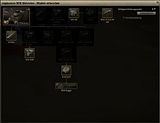 Germans

-

Panzer IV Ausf.H: / -> 5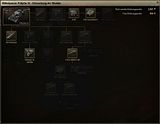 StuG III: / -> 5

ROSTER

Team American Army

1. M4 'Sherman': Tearran ©
2. M4 'Sherman': stevezaxx
3. M4 'Sherman': Maus123
4. M4 'Sherman': Aenir_bEPU
5. M4 'Sherman': Alamode ©

1. M10 'Wolverine':
2. M10 'Wolverine': Joemoney
3. M10 'Wolverine': Tobias91 ©
4. M10 'Wolverine': alexcoppen
5. M10 'Wolverine':

Backup Group:
YugoManiac
cudas28

Team German Army

1. Panzer IV Ausf.H: F34rmen00bz ©
2. Panzer IV Ausf.H: sweenytodd ©
3. Panzer IV Ausf.H: M18HellCat
4. Panzer IV Ausf.H: Tedster59
5. Panzer IV Ausf.H:

1. StuG III Ausf.F: eggmoe
2. StuG III Ausf.F: j341c0 ©
3. StuG III Ausf.F: Janitor101 ©
4. StuG III Ausf.F: Vuudoo
5. StuG III Ausf.F:

Back-Up Group

Map: Steppes
RULES
This is not a mod event
- 50% crew without any secondary skills is mandatory
-
NO
premium ammunition
-
NO
removable equipment (Camo Net, Binoculars, ...). Permanent equipment (Rammer, Ventilation, ...) that requires gold to demount is allowed
-
NO
consumables
(Repair kit, First aid kit, ...)
-
NO
base capture
-
MODE:
Best of five, random battle style
- *© = confirmed date