Why do people make gold-round accusations?
Background:
Using my new tier 9 US heavy, recently upgraded the turret. I lucked out and most enemy tanks were busy with my other team members.
I had to go toe to toe with an e-100 when I realized our team was getting outnumbered and I know you guys will probably see I should have played differently/better in certain aspects.
I got top gun. Survived. Made it to cap. We won. Team starts congratulating each other.  
Problem:
Got accused of using gold rounds at the last second. Not cool. He's just joking? Still takes away from the great game I had.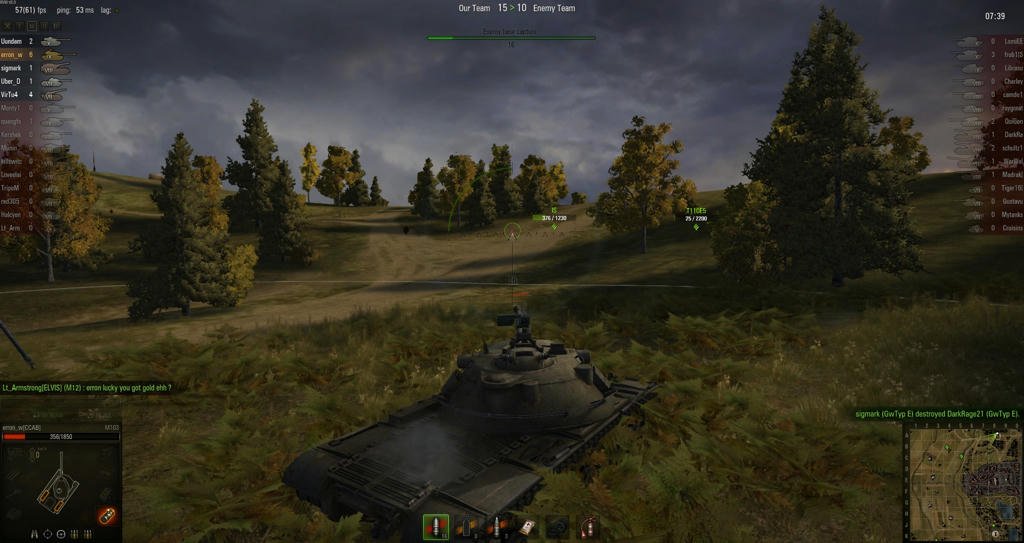 Here is the replay if you want to see how I got the kills and that e-100 without using gold.
Gold rounds....nope!