ok so Im finding it easier and easier to make these posts lol.
First off this guy is so far up his ass that his barrel goes into the is4 turret. Its a bad idea to block somebody's escape. The Kv3 was in the wrong at this point.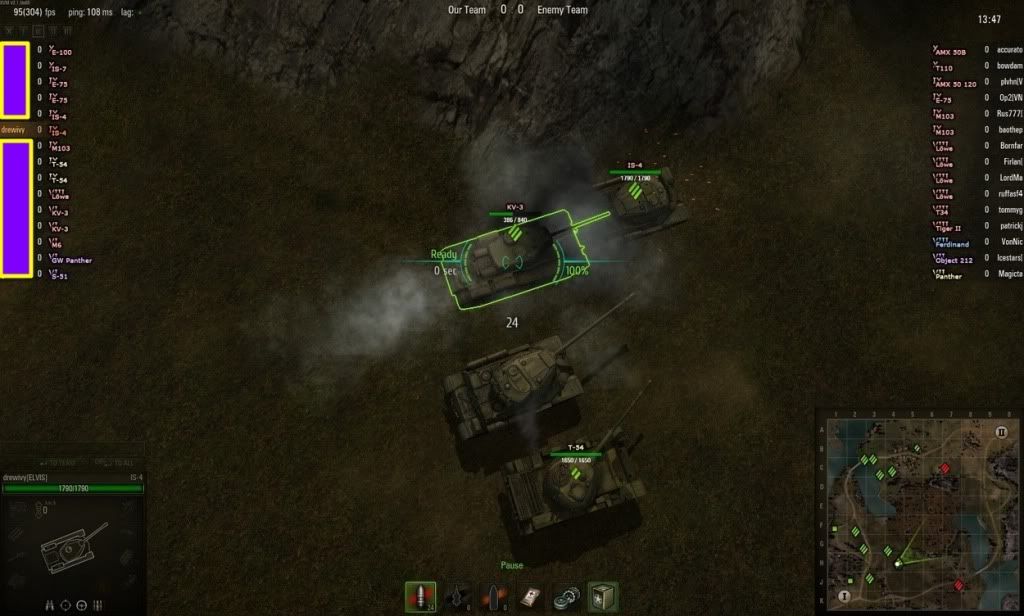 as you can see the is4 gave the kv a 350 point gift in return for the block. This goes back to the old saying "shoot first ask questions later". Had the is4 remarked in chat that the guy was blocking his retreat this might not have escalated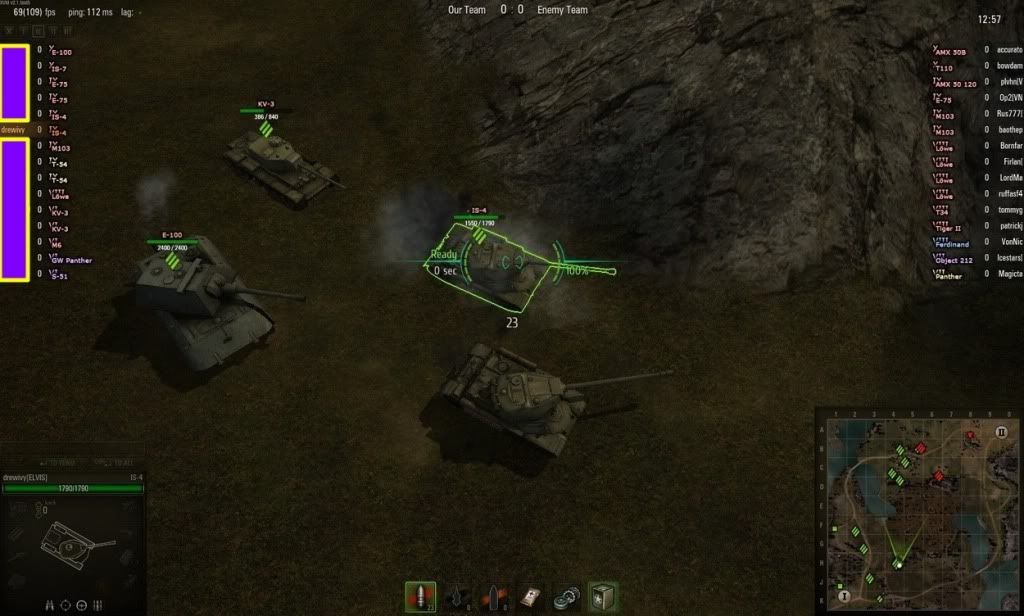 Not going to be undone the kv waits till the is4 is looking the other way and put a shot of his own in the is4s poop pipe. lol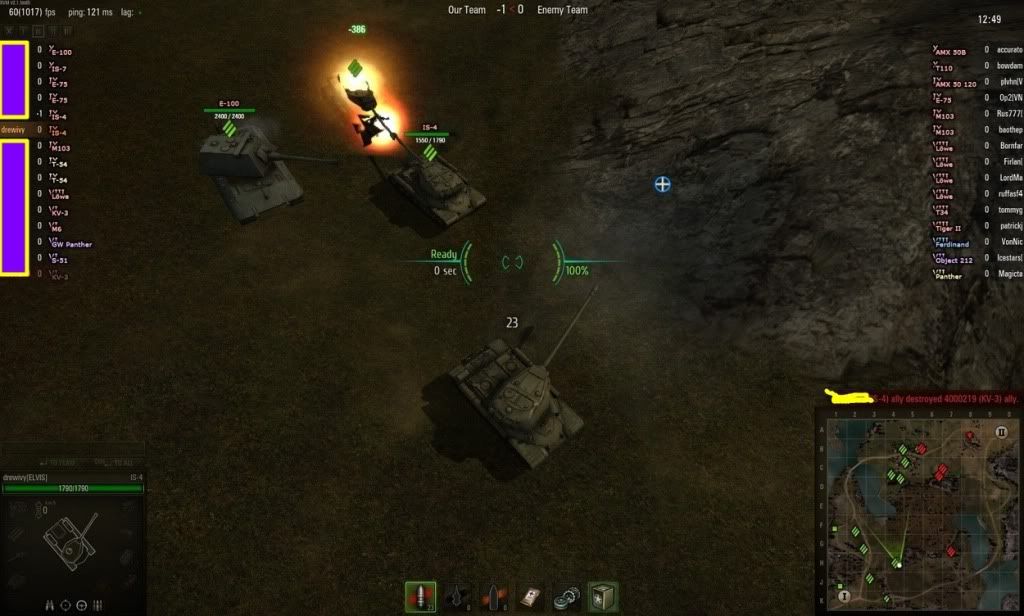 Kv3 dies in a horrible explosion. Notice at this point the E100 and myself are no longer watching the game but are more interested in this real time drama. I would love to post what they said in chat but I would have to blank out all the cuss words. I hope you enjoyed this new chapter into the lemming life.