I just wrote this message, word for word, in the French TD subtopic here, but I'm copying it again anyway.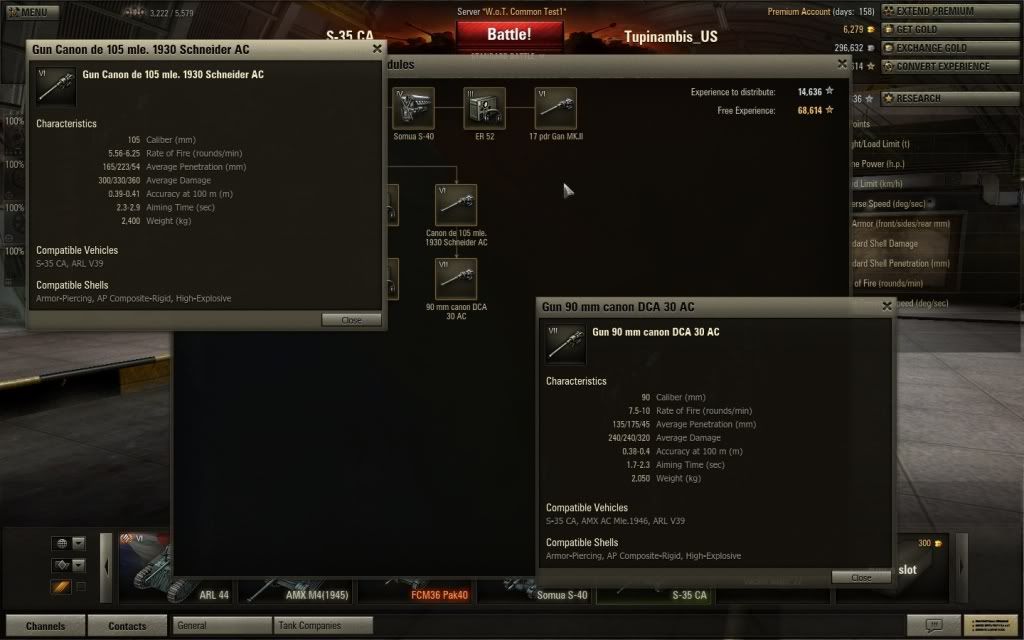 Why in God's name would anyone ever use the 90mm gun over the 105? They both have terrible accuracy, the 90 has marginally better RoF and a better aim time, but good god is the 105's pen so, so SO much better.
WG, you need to buff the 90mm gun so its not completely useless compared to the 105. The fact that it is a tier higher is just bizarre.
By the way the S35 CA has FANTASTIC gun traverse and its gun shield bounced a KV-1 in the test server. I only played one match with it, I don't want to spoil myself in case it gets nerfed later.
EDIT: I may as well bring up the Sau 40. While the S35 CA looks amazing for tier 5, the Sau 40 looks pretty.... weak for a tier 4. Its pretty much an M3 Lee that has been given the proper TD title, albiet in a much smaller frame but with less armor. The 105 derp is as good as with any tier 4 TD... except that its aim time is inexplicably long. Currently the Sau 40 with the 105 = massively nerfed Hetzer. Sau 40 with 75mm gun = massively nerfed T40. In spite of that, I don't think its BAD [none of the low tier TDs are], but it has absolutely no clear advantage and a lot of weaknesses.
Edited by Tupinambis, Jun 01 2012 - 02:57.