Since the
4th of July
is approaching I thought I would put my U.S. Premium Hangar Skin out in the world.
I've am constantly tinkering with this, adding things, removing things, different floors and so forth....
There are a lot of little details if you look around so take your time and look around.
I realize there are a few scale inconsistency's and anachronisms but I just taught myself Gimp from scratch.  And since I'm still learning I usually go back and update or modify things once I find a better way to accomplish the desired effect.
And before someone jumps on me for my hangar being so clean....I like to think of it as not a repair hangar but just a resupply depot...Or hey, maybe its just been build and hasn't had time to get dirty...  
------ Now With your choice of 6 Tank Floors and 6 Bulletin Boards
-------
U.S. Premium Hangar v3.0
by Unabooboo[SNS]
Tested with WoT update 8.0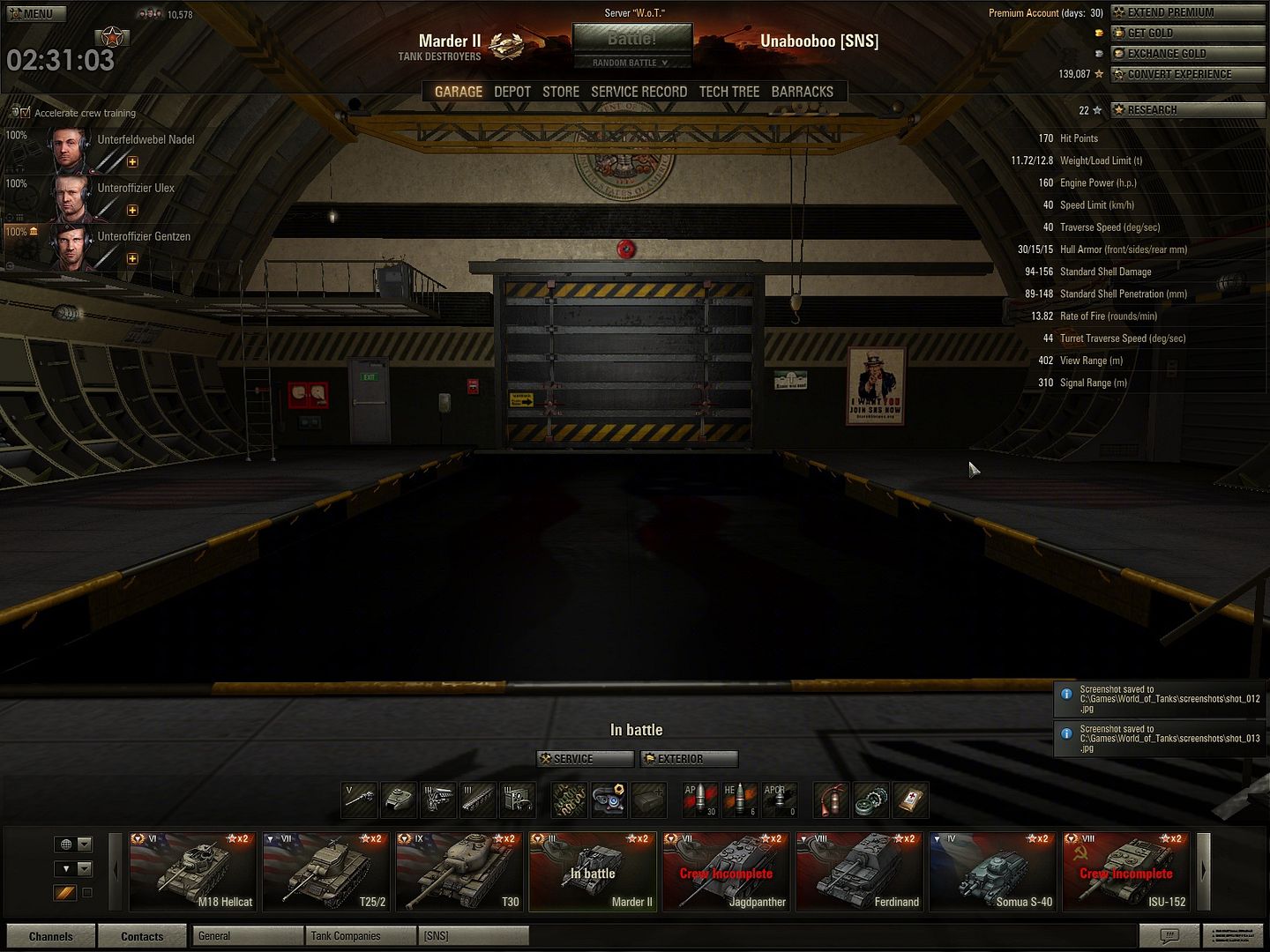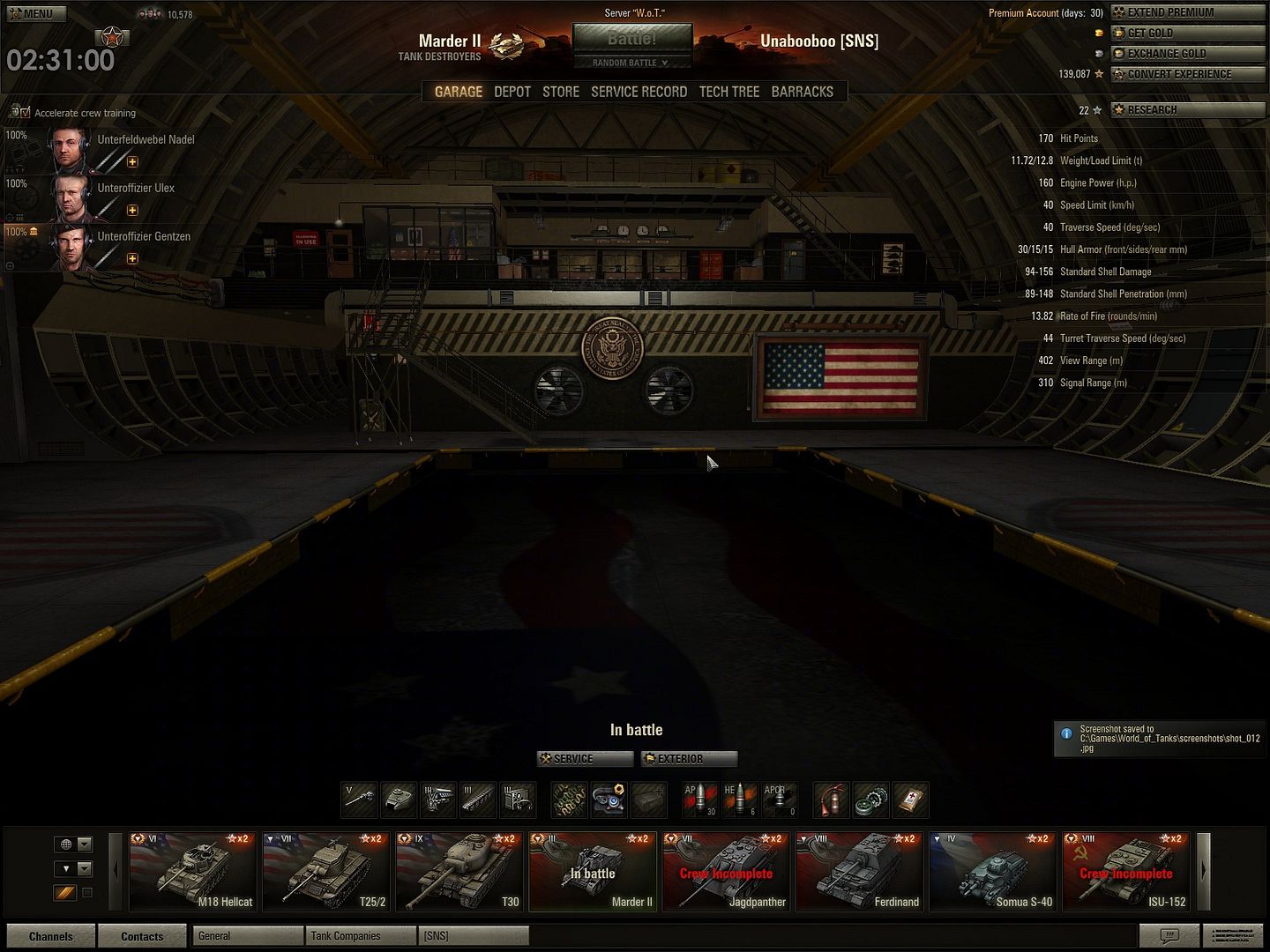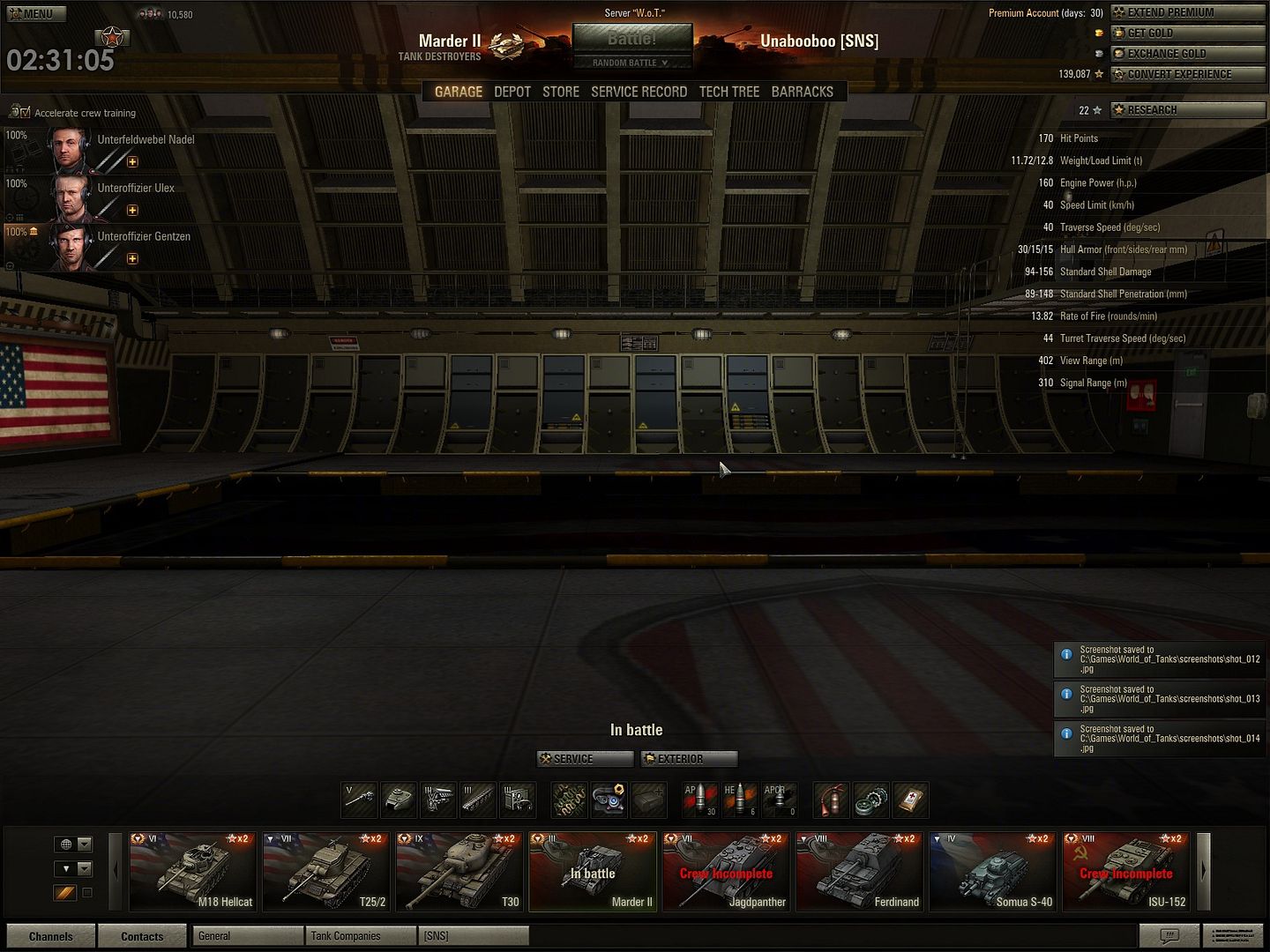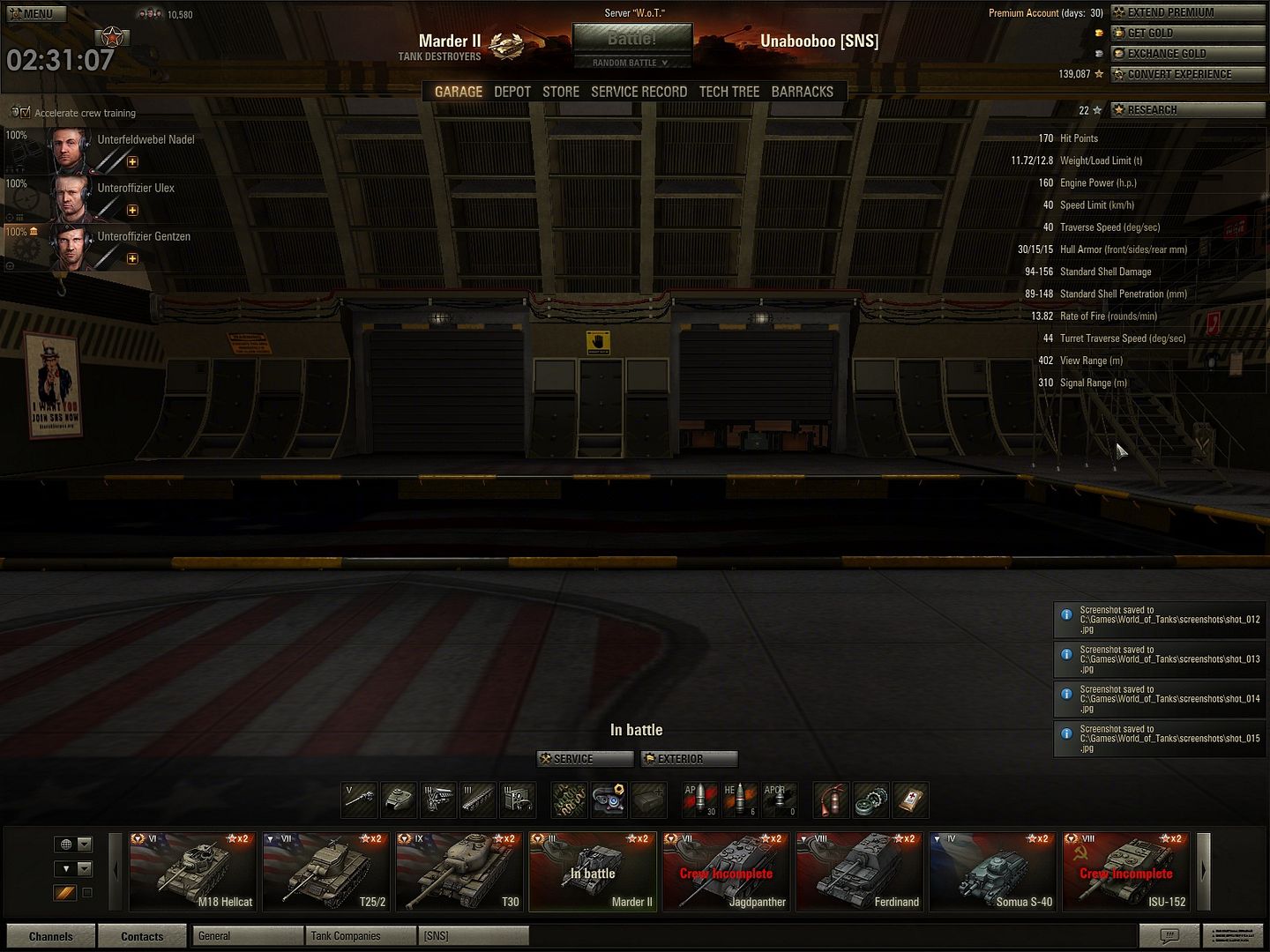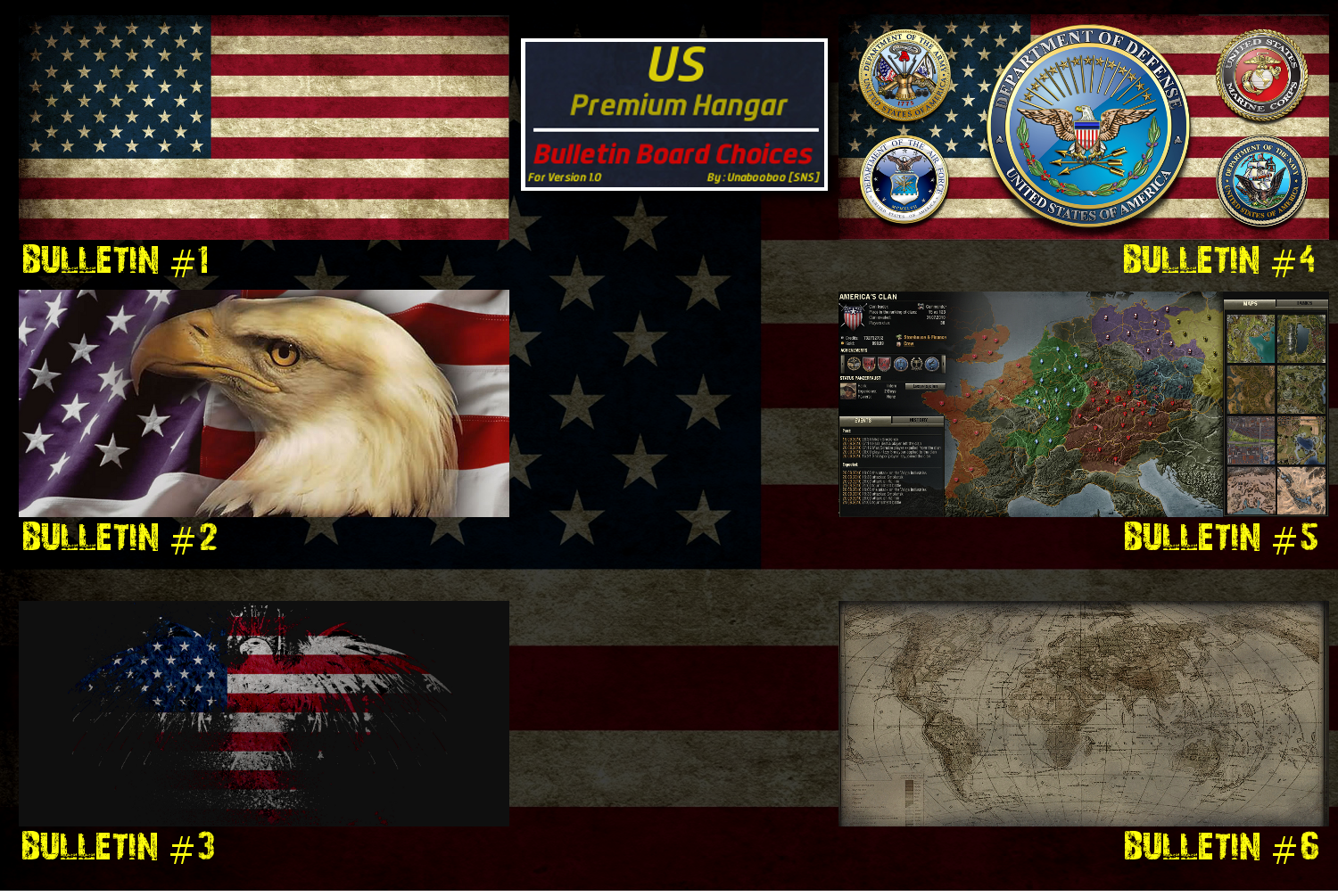 If you need to know how to install a hangar skin I've included a text file that provides you with detailed file info and instructions where to place the files.   ( Prior to 7.4 you did not have to restart the game all you had to do was go into a battle and when you got back.. New Garage. But this doesn't seem to be the case anymore so Restart Game Client after installing)..
DOWNLOAD v3.0 HERE
In The Future:
I'm going to keep playing around with this ( I have a lot of things I need to test out ) but also I want to make other versions such as..
- "No Country" Version.
- Poss German and or Russian Version.
- WoT Award Version
- Dirty Version ( Maybe, I'm kind of a neat freak)
I have also turned my attention to the Standard Hangar ( Which I think will be the Repair Garage ). And that one has some wall space to play with. .
- Hope you guys like it -- Have a good and safe 4th! -
Una
Edited by Unabooboo, Oct 15 2012 - 23:45.