Yep even us old veterans can screw up! Never get distracted while driving to the fight!
I got distracted by the phone while crossing this Railroad trestle. The result?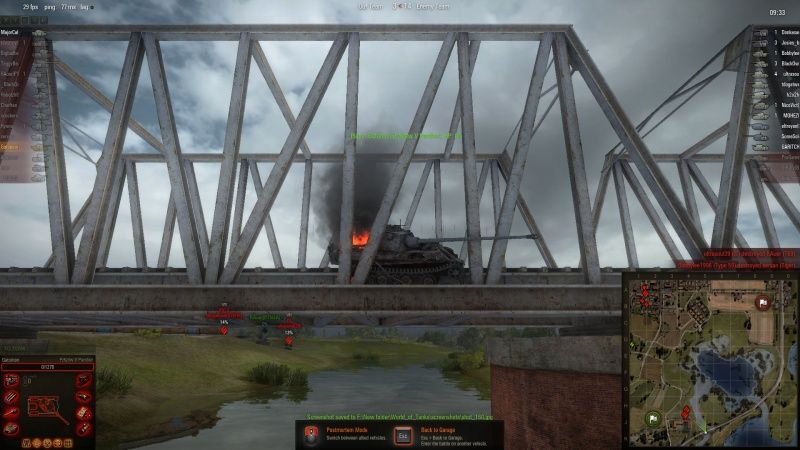 Just a few inches and Bang! I was a stuck tank! Then I became target practice for the
other team! Sure I did plenty of damage before I died. But, I let my team down and
died foolishly.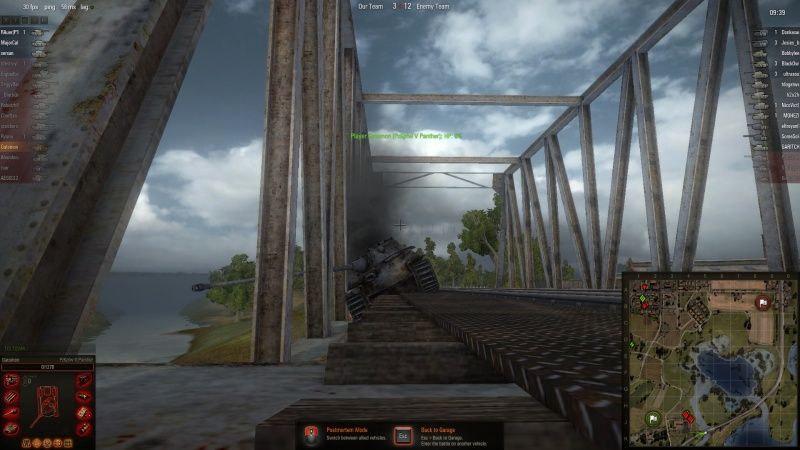 The moral here is to pay attention even when doing routine driving! Never get to close to
the edge of any lake, river, canal! One spaz or hiccup on the net? Your dead in the
water! Stuck on a rock! And.........