I've started considering what kind of tanks would be developed in a long term alternate history project I'm working on. Premise is this:
Daigensui, on Jul 12 2013 - 17:16, said:
It starts from here
.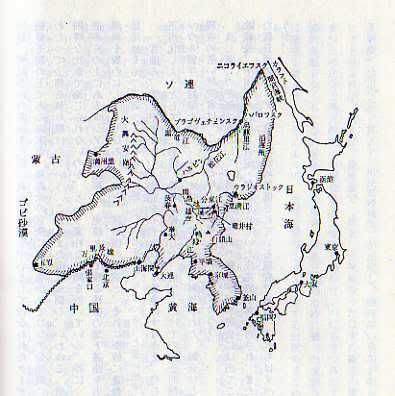 A proposed state by some crackpot Japanese ultranationalists. Name will be "Daikoraikoku" (Great Koryo State), and will be the bulwark against Russia. Also, this will be a Korean-centric state with its capital at Yongcheon.
It's a Japanese puppet state. The map was made sometime around 1908, when the population of Manchuria and Korea were someone similar (15,834,000 to 12,960,0000). Assimilation plans were made to have the Manchu and Mongols recognize themselves as cousins of the Koreans while also stopping Chinese immigration, leading to a Korean-dominated country that would be in an "alliance" with Japan against the Russians.
What's strange about this plan was that Sun Yat-sen's Tongmenghui agreed to it, saying that to them Manchuria and Mongolia didn't mean much to them as long as the "Tatar barbarians" are expelled of China Proper and the Russians are stopped. Since the Tongmenghui was funded by Kokuryukai (who were the ones pushing for this resurrection of Koryo), it did make in a Machiavellian way.
After the annexation of Korea, the plan was sunk until 1921 when an even more serious crackpot plan was came up to continue the original legacy. Here's the map from a news article on April 1st, 1921 (no, it wasn't an April Fool's Joke) in the Taisho Daily News, as part of a series that started in March:
So, the basic idea is that we have a dynastic link between Japan and Korea, and this Korea is basically the Germany of East Asia based on the large mineral reserves and labor it has.



Basic Outline

1. An assassination attempt in 1909 does not succeed.
2. Korea is not annexed in 1910, but still remains a de facto colony of Japan as a protectorate.
3. Xinhai Revolution occurs, with Manchuria/Mongolia becoming a Japanese/Korean joint protectorate.
4. Siberian Intervention of 1918 ends with the establishment of a Far Eastern Republic under Kolchak, with Transamur coming under Japanese/Korean joint protectorate.
5. The Great War is done similarly to OTL, with the exception of Korean royal observers being able to see what kind of military reforms are needed.
6. Industrialization programs with much German input changes Korea into a major industrial country of East Asia, second only to Japan with a focus on heavy industry and agriculture. Chemical industry effectively reaches German levels on a per capita basis. Basically, Korea takes the place of China in a German-Korean cooperation.
7. Large numbers of Koreans move to Manchuria, effectively turning the southern part into a Korean majority area.
8. In late 1920's Transamur/Manchuria/Korea are unified into a single empire of Daikoraikoku under Prince Chichibu.
9. Europe until 1939 is similar to OTL. Reinhard Heydrich manages to be in de facto control of Protectorate of Bohemia and Moravia from the start as opposed to 1941, thus accelerating various things in the Protectorate.
10. WW2 occurs on schedule, and is similar until 1942. Starting from there, Hitler is influenced by a certain semi-official "adviser" (more like annoyance) who manages to get the Führer to face reality, much to the anger of the Nazi Old Guard. This leads to Hitler making some sensible moves. Among other things, this timeline's equivalent of the Battle of Kursk (undecided whether it is forehand or backhand operation) succeeds in forcing an already exhausted Red Army (limited Lend Lease due to no Pacific Route strains logistics) to delay various operations. This and other previous changes extends the war into 1946.
11. Asia/Pacific is similar to OTL, although Japan makes greater inroads into China due to the support of Daikoraikoku. Things change in 1944 when Japan and Daikoraikoku clash, leading to the "War of the Brothers" and eventual regime change in Japan. USSR takes advantage of this to invade and annex the Far Eastern Republic.
12. Mark Oliphant of the MAUD committee in 1941 dies in a plane accident, thus not getting the US all worked up about nuclear weapons. This delays the development of Western Allies' nuclear weapons.
13. With the defeat of Germany, the final campaign starts against Daikoraikoku/Japan by the Allies in August 1946, eventually ending in the start of the nuclear era.


Side Stories

- Ferdinand Porsche goes to Daikoraikoku for an year between 1929 and 1930 after meeting with a member of the Imperial Family. This will have future influences on tank designs.




The above is what I have in mind so far. I'm open to suggestions to make this a more fleshed out scenario.