Greetings to you people.
Would like to share with you my work. STB-1 remodel. 
Well, it is not HD work anyway, quality of the model at the level of tanks detail of 8.11.
One part of the elements borrowed from the works of "70599", other part of the elements
created/adapted/skinned by me.
Created a mod for myself, according to my preferences. Maybe someone will like it too, it would be very nice.
So:
STB-1 "Barracuda' [0.9.0 Ready]
Download: Яндекс.Диск
Install:   ...\World_of_Tanks\res_mods\0.9.0\vehicles\japan
- Clickable images -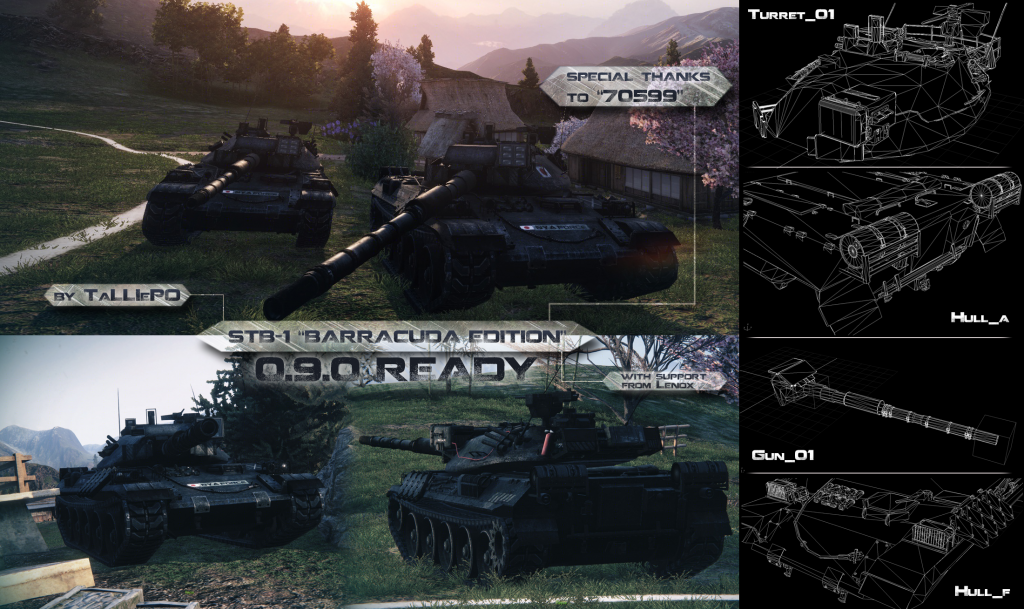 Thank you for your attention.
Sorry for poor English. It is not my native.
And, have a nice day!