ARCHER "DANGER ZONE" -  6th Sense
What It Does :
Replaces the Light Bulb with an Archer Danger Zone warning icon.
FEATURES :
3 Colors to choose from --- Blue, Green or Yellow.

XVM is

NOT

needed to use.
INCLUDED IN ZIP :
3 Folders - Each one containing the files needed for the color or your choice.
3 png Icons - Each Colors image is include for players wishing to use one with XVM.
1 Pic - Showing the 3 color choices.
Text File ( Read Me ) - All the info and instructions you need.
Link to my Curse.com User Page.
GAME FILES MODIFIED :
File: battle.swf

Located : C:\Games\World_of_Tanks\res_mods\0.9.4\gui\scaleform\
WoT VERSION COMPATIBLE :
DOWNLOAD HERE :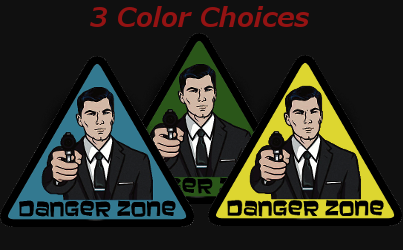 Edited by Unabooboo, Nov 12 2014 - 00:25.