I'm choosing this match to do a review on, not because it was some amazing game or something; but because I made good decisions, and bad ones. After the battle a took a few moments to think about thing I would have liked to have done differently. 
http://wotreplays.com/site/2598764#stats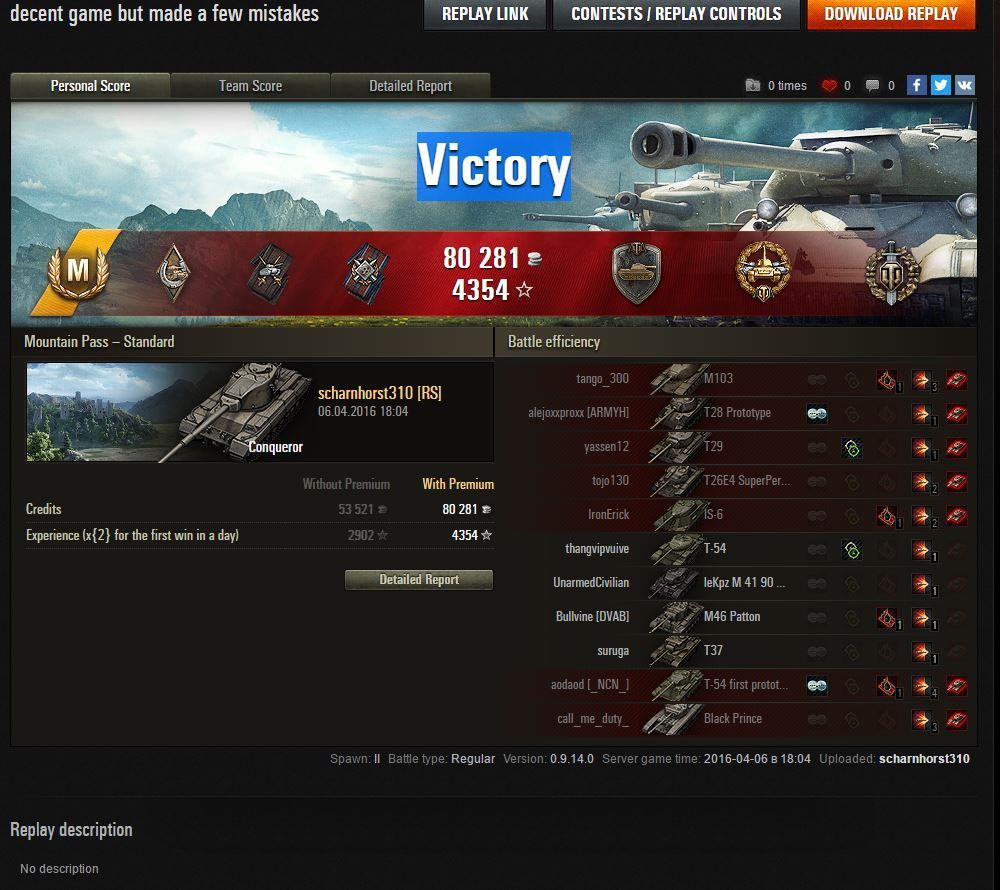 1st big decision... where to go at the start. In this case i'm top tier. I don't want to go ice road because that way is just a one lane fight. You can't easily help or influence any other area of the map. Could go bridge; but same problem, a choke point. The west side bend gives you a lot more opportunities to move around the map if needed. 
2nd:  12:40 mark in the game I'm pushing up aggressively because I haven't seen their tier 9s on my flank. I have to assume that elsewhere my team is losing. I don't have luxury of playing conservatively, I have to dominate if I want to win. I don't spend time hoping they will come around the corner, i've got to win my flank, and win quickly. When I do see their patton, i notice he isn't a very good player; I can be aggressive. 
3rd: 11:15 is a critical point.... WHERE TO GO NEXT. What went through my mind was to go find their tier 9s; i thought the patotn was in the middle somewhere along with the t54; and i figured the m103 would be pushing ice road. MISTAKE. I should have stayed up and helped clear the bridge, From that bridge i could still control large sections of the map, and flex wherever I was going to be needed. I made a mistake there. 
4th: 7:40 mark. Thinking to myself that with all those guys in front of the 103 i've got time to kill this black prince. A smart move would have been to simply bypass the BP and simply shoot the real threat in the *ss while he is busy. I thought I had all the time in the world; didn't think the 103 could kill those guys. Now I got unlucky by low rolling the BP, I should have killed him which would have allowed me to get an extra shot in the 103 to help my teammates...
This was just dumb of me; the 103 was the threat. He was the toughest for my team to kill (armor), most guys could easily handle the BP. Let me take a pin prick from the BP and help even things up with the 103... i made a very bad decision. 
i could go on and on about aiming, tank position, etc. This was just about decisions that occur in a battle. I made some good ones, and I made some bad ones. You can bet though I won't be making those bad ones again. 
If you'd like to post your replays to have me or anyone else (i know zakume does excellent replay reviews as well) please feel free to do so.