Block Quote
 So that's the setup. As your small tactical exercise for yourself, have a think about how you might attempt to overcome such obstacles. We'll come back to this to see how the Canadians went about it on Friday.
Since i have no clue about this battle i thought about it, i came up with this rough draft. Though its kinda hard to see by the image the elevations. If those are cliffs by the coast, sending a force to take them first, before the other two moves began would be smart.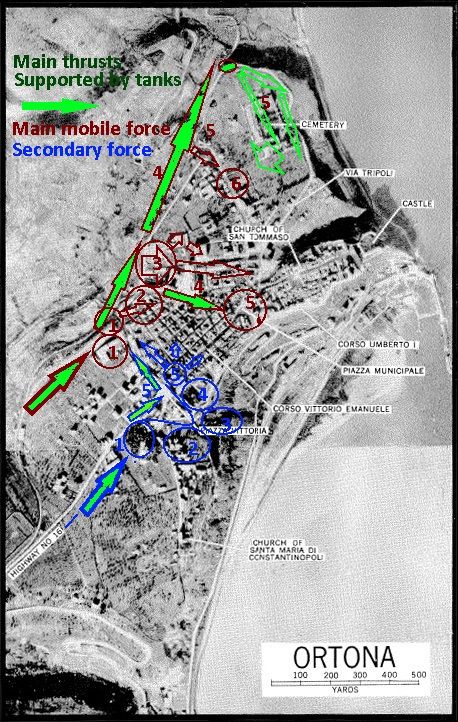 Edited by lightwaveTT, Jul 06 2016 - 05:04.