A voice pack for 9.15.1.1!
Note: I'll try to get a demo video uploaded later today (8/16/16)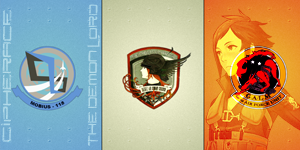 Wardog Launch!
Alright! Just completed an Ace Combat 5: The Unsung War voice pack for World of Tanks. All voices, with the exception of the domination & platoon sound bits, have been replaced - 317, minus the bits I just mentioned. These new sound bits include AWACS Thunderhead, Cpt. Bartlett, Chopper, Edge, Snowman, & various Yuktobanian air and ground units. The sounds are ripped & converted straight from the game so the audio is crisp.
I have also set the sounds to +5.0 Db. I am completely deaf in my left ear so +5.0 Db works great for me, and I also never have my in-game music turned on.
The Mod
Edited by CipherACE, Aug 16 2016 - 19:26.