Hello guys! I have played the game for a while, but have not ever posted on the forum before! 
I did want to share this with you guys! This year, I had made my sister a costume for Halloween.
She and I play the KV-2 a lot, so I had decided to make a small-scale size version of it in cardboard for her. (It lacks a few details, has a few inaccuracies, and has basic shape) I only had 3 days to make it. RIP. Hope you all enjoy!
And should I post this here or newcomers, because I feel like this is more, artsy.
Here are the pictures: Sp00ky Russian 152mm (more like 3 inches)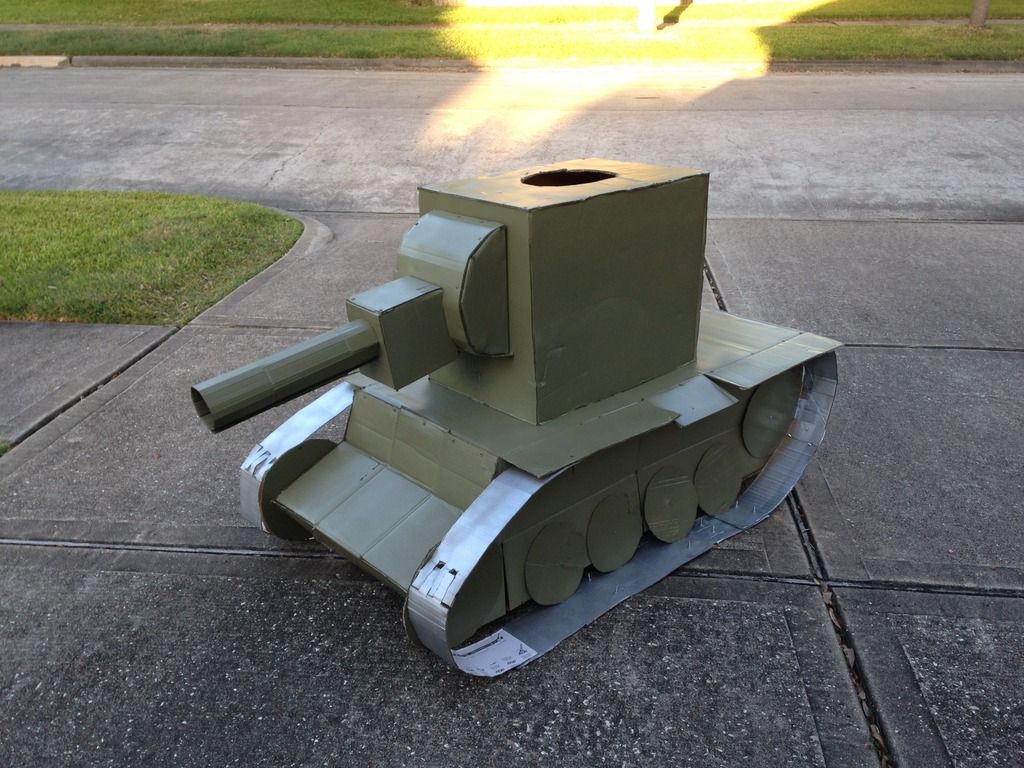 Yes, I know too much front track is exposed, the side guards should be a little more downwards, and there should be 6 medium wheels per side, and 3 small ones per side. the turret needs a more, inward shape halfway and such, but do take note I have limited time and supply. lol. I hope to make a better version some day though. 
Happy Halloween ya'll!