Schwarzer Schmetterling
I decided to make what I call '' the dance of death '' as a gif image for you to share here and show here.
This is one of my favourite actions to perform while playing the E-25 known as The Black Butterfly to me.
Enjoy from the elegant beauty of the Black Butterfly.
( getting this gif image here to be shared required some actual work, as it turns out )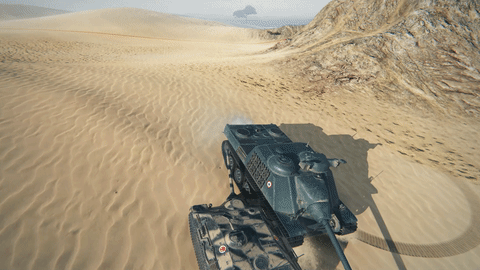 The dance of death sure is beautiful isn't it?
Here is bit older E-25 gif image as a '' bonus '' for you to see again.
( includes myself ramming the scorpion vehicle to death with the E-25)
Happy tanking and be careful when you see the Schwarzer Schmetterling
looking for its next victim in the shadows.
Gasai.