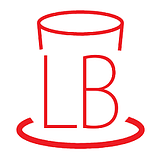 We are the Silver League team Lincoln Brigade, and we are currently looking for some new members.
A bit of background info, Lincoln Brigade as a team has been around for quite some time now, pretty much one of the only teams to not change names on a frequent basis. Last season we finished in 9th place and we look to improve that next season.
Requirements:
At least 4-5 meta tier 10s (Some examples: Maus, 50B, Bat, 113, Type 5, IS-7, T57) having more 10s is overall better, but that is just a small sample size for now.
In terms of stats, there is no real hard requirement, just showing that you can handle playing them in a competitive environment
We do all our comms in English, so you must be fluent
At times, bad things will happen in games, don't be a giant rage monster. Unless you turn green and smash gods around, then it's ok!
Having league experience, or having high tier CW experience. This can be supplemented with higher statistics in your tanks.
Being able to consistently show up for matches. Obviously RL does come first, all we ask is to be informed in advance when you cannot be there.
During the season we typically scrim twice a week, and with 2 match days a week, which means during the season 4 days per week time commitment is a must.
We use TS3 when in matches/scrims and outside of that we use Slack to talk back and forth between all members. Having both of those is a must.
If you are interested in joining us, please contact ePepper or myself, preferably through the forums.
Any teams interest in scrimming with us, please contact myself.
Our Current Roster
Edited by _Jdawgg, Jun 01 2017 - 23:29.