Hunicutt had to put pictures of a model into Firepower because he could find no pictures of the this late T32E1.
But here you go, Life had several.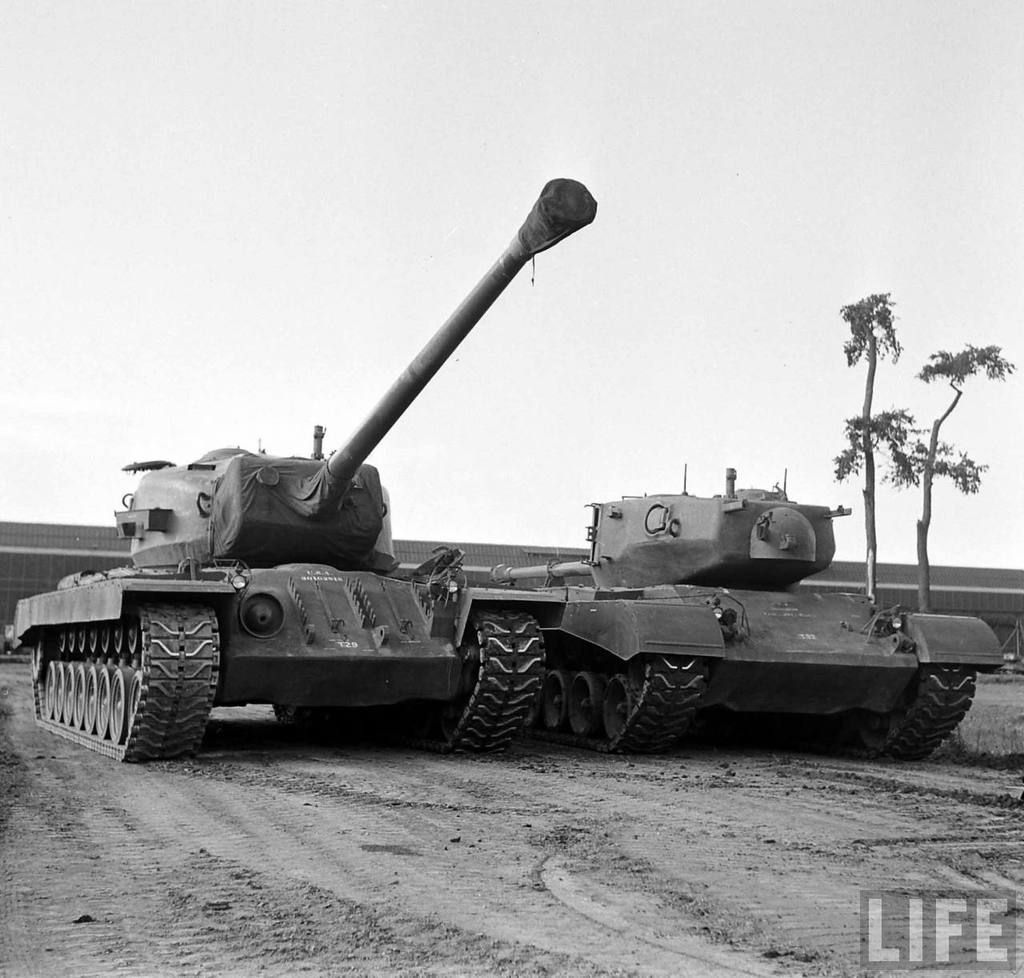 I guess to late to add them to the coming reprint of Firepower that Chieftain has promised.
Many many great shots of 1950s Detroit tank factory at this link. 
http://images.google.com/hosted/life/e47fd3e53b198542.html