pepe_trueno, on Sep 10 2017 - 15:44, said:
no need of marijuana to see that the acuracy stat dosent mean much, there are plenty of examples of inacurate guns sniping like the video claus made some time ago
Let's learn.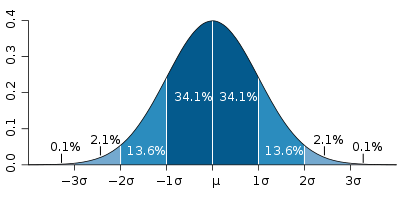 This diagram shows most of your shots, 68.2% in fact, will go towards the middle.
The middle circle represents the 68.2%.
There is no pixies involved in aiming.