11th. September- 3:30 PM EDT - CONFIRMED 19/28 RESERVES 4/10
USE THIS TO CHECK ON YOUR LOCAL TIME FOR 3:30 PM EDT:
http://www.timeandda.../converter.html
TS 3 Client DETAILS
Server IP: TS3.thehatedones.com:9988
World of Tanks -> US Army, Soviet Army or German Army
These are clan channels. They are not meant for public use!
Battle of Hürtgen Forest
Strength September, 1944
Team US Army:


M4A3(76)W: / -> 4



M4A2E4: / -> 4

M36 "Slugger": / -> 4



M10 "Wolverine": / -> 3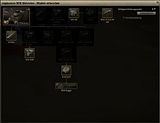 Team German Army:


Panzer V Ausf.G: / -> 4



Panzer IV Ausf.H: / -> 4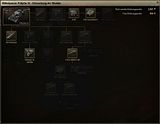 Jagdpanzer IV/70: / -> 2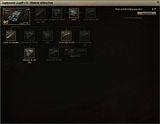 Jagdpanzer 38(t): / -> 3

ROSTER

Team US Army

1. M4A3(76)W: F34rmen00bz ©
2. M4A3(76)W: aquabat
3. M4A3(76)W: Irish_Cdn_Lad ©
4. M4A3(76)W: Aesir

1. M4A2E4: imlost19
2. M4A2E4:
3. M4A2E4:
4. M4A2E4:

1. M36 "Slugger": Alamode ©
2. M36 "Slugger": The_Pugilist ©
3. M36 "Slugger":
4. M36 "Slugger":

1. M10 "Wolverine": sigma_rho_1496
2. M10 "Wolverine":
3. M10 "Wolverine":

Back-Up Group
Rommel2670
Echo_Sniper
Tobias91


Team German Army

1. Panzer V Ausf.G: ImBobDole ©
2. Panzer V Ausf.G: Jetfire13 ©
3. Panzer V Ausf.G: War_is_Hell ©
4. Panzer V Ausf.G: lm2f ©

1. Panzer IV Ausf.H: RitterCuda
2. Panzer IV Ausf.H: kwido
3. Panzer IV Ausf.H: Papa_Joe ©
4. Panzer IV Ausf.H: Kuraryu

1. Jagdpanzer IV/70:
2. Jagdpanzer IV/70:

1. Jagdpanzer 38(t): CanadianBacon
2. Jagdpanzer 38(t): Gauge ©
3. Jagdpanzer 38(t):

Back-Up Group
Lisped

Map: Murovanka
RULES
-
NO
premium ammunition
-
NO
temporary modificatios (camo net, binoculars, repair kit, etc.)
-
NO
expandables (repair kit, first aid kit, etc.)
-
NO
crew above 50% (=recruited for this event)
-
NO
base capture
-
MODE:
Best of three
- *© = confirmed date