Hey Tankers!

You're familiar with the Berlin Quartet, but have you heard of the Berlin Five? (Okay, you can call it a "Quintet" if you want to.)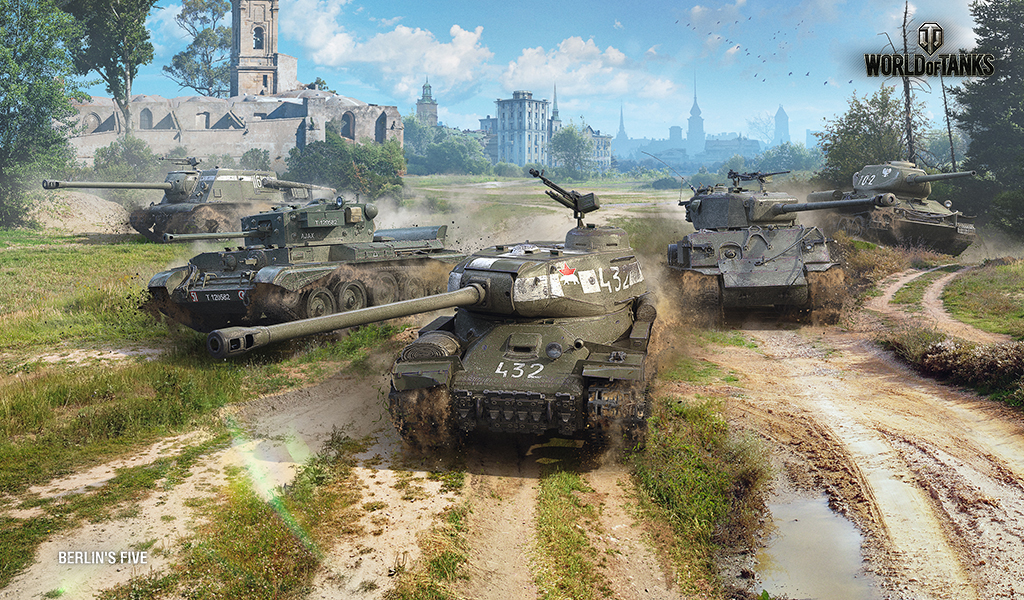 The M4A3E8 Sherman Thunderbolt has joined the original four vehicles to form this fearsome five.
Available on the Premium Shop May 8th - June 1st 4:20 PT in two bundles, these vehicles each come with special crews with a Free Borthers-in-Arms Crew Skill (Meaning the BIA it comes with will not impact the XP required to train the subsequent skill!)

Check out the details and download the awesome wallpaper above by heading over to the article on our News Portal: Click Here

EDIT: The vehicles will be sold in individual bundles, a new one going up each Thursday this week starting tomorrow, 5/10.
Edited by DomoSapien, May 09 2018 - 16:41.
updating info