-APCR: Analytic - Projectile - Calculations - Required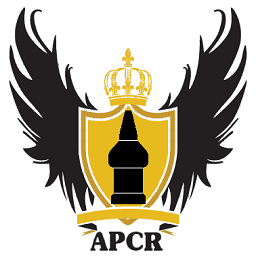 Details:
 
- APCR is an active clan dedicated to teamwork, performance in battle, and having fun while improving this games community.
-We are looking to grow and become active in CW for next campaign 
- We have the desire to improve ourselves.
- Our members are laid back and very friendly. 
- This community is 100% being rebuilt from ground up.
Discord info: https://discord.gg/xURY3n
 
What we offer:
 
Community: A fun group of people to play with, and a discord server.
 
Training: We offer training to new players or those who want/need it. We have dedicated officers who will help you improve your game-play.
 
Benefits: just for being a member in a clan one gets many perks. Such as access to special boosters. Not to mention a fancy emblem on your tanks. Also you will have access to new battle types and events.
 
Activity: From clan wars to skirmishes to tournaments to platooning with a small group. This clan is constantly active and will provide you with the ability to explore this games depth.
 
Opportunity: Not only is this clan looking for people who want to be in an active clan but we are also seeking more officers. This means that any member has the ability to become an officer!
What we are looking for:

We are looking to become a active clan full of people who are willing to put the effort in to becoming a lager community. We are very laid back and full of memes. We are looking for people who are okay with doing meme strats in cw and who can also take it seriously so we can punch above our weight class. We have a fun growing community that is just starting out so come join in part and see what happens. Feel free to stop by our discord anytime.
 
"Around 1500" recent WN8, find your WN8... HERE
 
Stats are not arbitrary and each applicant will be considered on a case to case basis, the only thing that is expected of applicants is the desire to improve oneself, and participation in clan events when online, as well as discord if you don't know what that is just ask.
We would also not be opposed to mergers from other clans. We have a sister clan that takes people that are not at our stat requirements so please stop by our discord. 
How to apply:
 
You can apply on world of tanks clan page or click the link... HERE
Alternatively you can contact our officers ingame.
Sir__Isaac__Newton
Luke3549
Thakeitall
Edited by Sir__Isaac__Newton, Dec 03 2018 - 02:34.