Attention Tankers!
With update 1.5.1 we're adding more details about your performance in battle with session stats!
Session Statistics will be available right in your Garage, appearing to the left of the Notification Center button.
Spoiler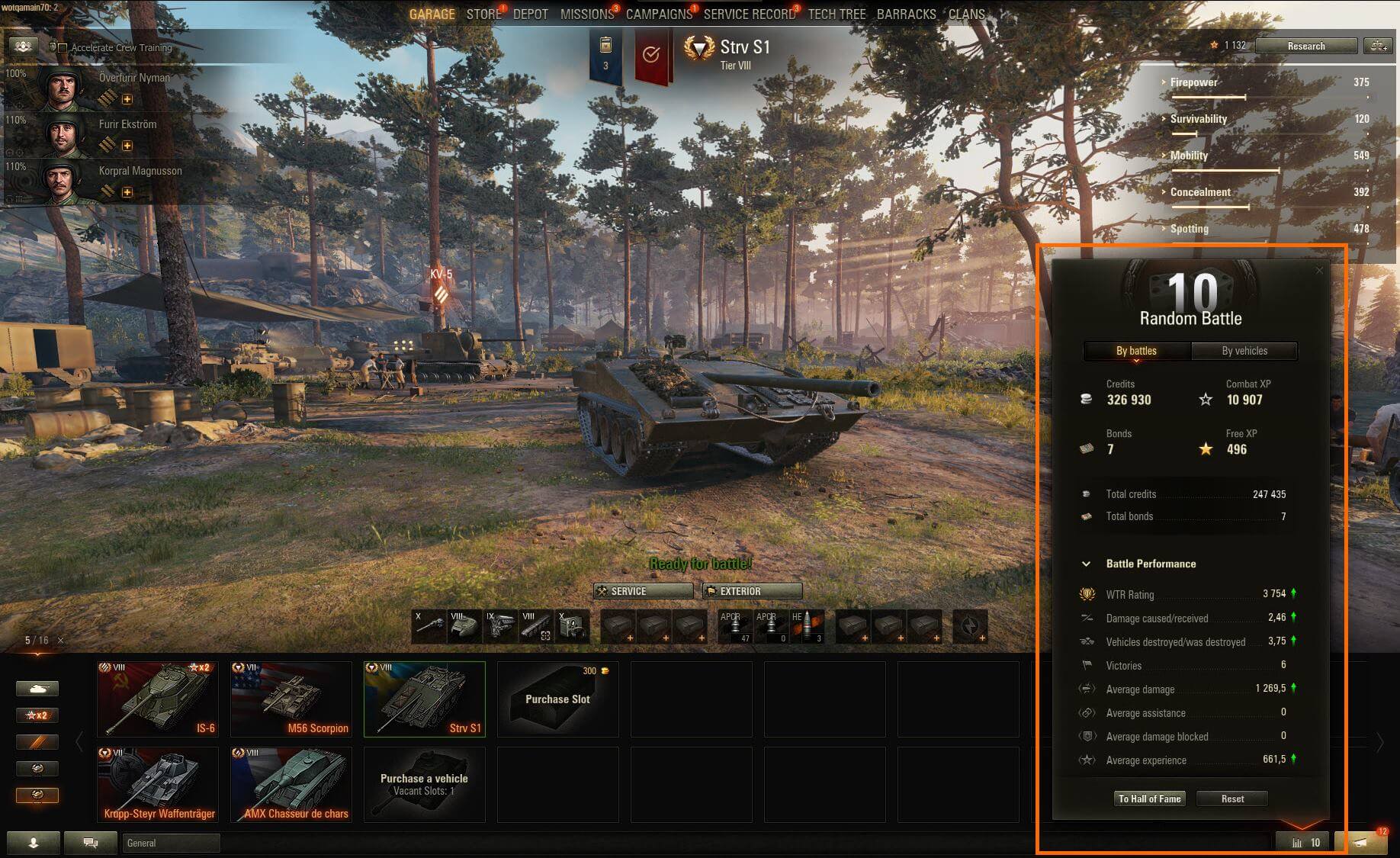 Your daily statistics will be recorded for all Random Battles, excluding Grand Battles, for each game session or each game day.
The game session is the time interval from launching the game client until the player manually resets the statistics.
The game day is the time period from the reset of the daily activities until the next reset.
In addition, you can get the most detailed battle statistics for the current game session, including:
Average blocked damage
Average damage dealt/taken coefficient
Average XP gained
Your statistics will be automatically reset once a day. You can also reset them yourself in the game client at any time if you wish.
The Hall of Fame and the WTR Rating:
Session Statistics also give you direct access to the Hall of Fame, so you can view even more detailed statistics, down to a specific game day or period of time. In addition, Session Statistics allows you to instantly find out your current World of Tanks Rating (WTR).
For the full list of additions and detailed information about the session statistics, check out the link provided below:
Your Game Stats at Your Fingertips!
GLHF!