In a nutshell.
Reserve slot numbers (i.e. airstrikes, smokescreens) changed.
Lights and arty get their reserve slots cut to one each from three. TDs remain unchanged at two slots.  And meds get an extra one to two total.  Heavies are the big winners with two extra slots so they're maxed at three.
Respawn cooldowns cut from 30 to 10 seconds, but vehicle restoration increased from 5 minutes to 7 minutes. 
And the pillboxes can spot out to 445 and if you damage tanks from their spotting you get full xp as if you spotted yourselves.  And they have unlimited radio range.
---
Partial copy/paste.

Full article, https://worldoftanks.com/en/news/game-modes/frontline-episode-5/
Rebalancing Combat Reserve Slots
Our statistics and your feedback illustrate that light tanks still feel right at home in Frontline. They are very effective and can easily reach the main objectives, leaving other vehicles behind.
To even the odds between different tank classes, we decided to change the number of combat reserve slots available to each class. The new number of slots is as follows: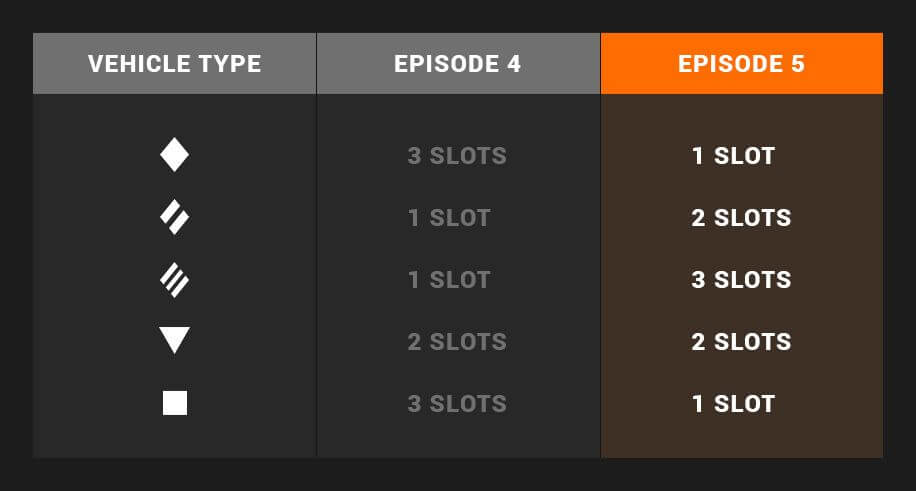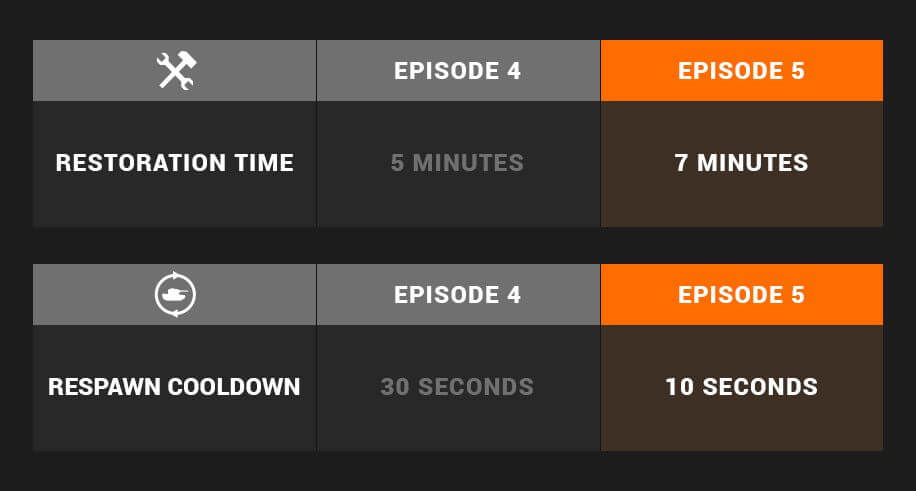 Furthermore, by destroying a specific tank, you will effectively have reduced the choice of available machines for your opponents in their Garages. This means you should be fighting certain classes of vehicles in Frontline less often.
Feel free to visit our forum and share your thoughts on the upcoming balance tweaks. Good luck in the fifth Episode, Commanders!