Howdy Boom Jockeys!
Here is a schedule for the fun during the month of August!
Note: These dates are subject to change.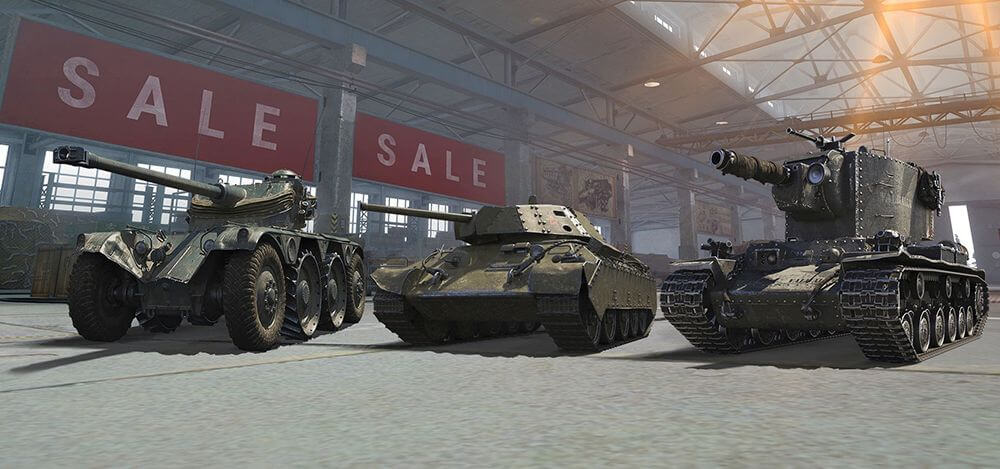 Vehicle Offers:
Aug. 1-12: Panhard EBR 75 (FL 10) — No treads? No problem! The French Tier VIII light "tank" is the ultimate speedy sniper, and this is your chance to get it!
Aug. 2-5: T-34 Shielded — The prize of the 2018's Battle of Kursk Event is available in a special Collector's Bundle that includes the Soviet Tier V medium tank and a unique style, "Hero of the Battle of Kursk!"
Aug. 13-26: KV-2 ® — It's Tier VI, but this Soviet heavy's 152 mm cannon can destroy most Tier VIII vehicles without breaking a sweat! Comes with the Warhammer 40,000 "Valhallan Ragnarok" unique style!
Aug. 19-26: Frontline Bundles — Special discount offers on four (4) Tier VIII vehicles: T-25 Pilot Number 1, Somua SM, Primo Victoria, and T-103 (each sold separately).
Aug. 21-Sept. 3: Type 62 — This Chinese Tier VII light tank is ideal for scouting; use its low profile and camouflage to get close to enemies and pinpoint their locations!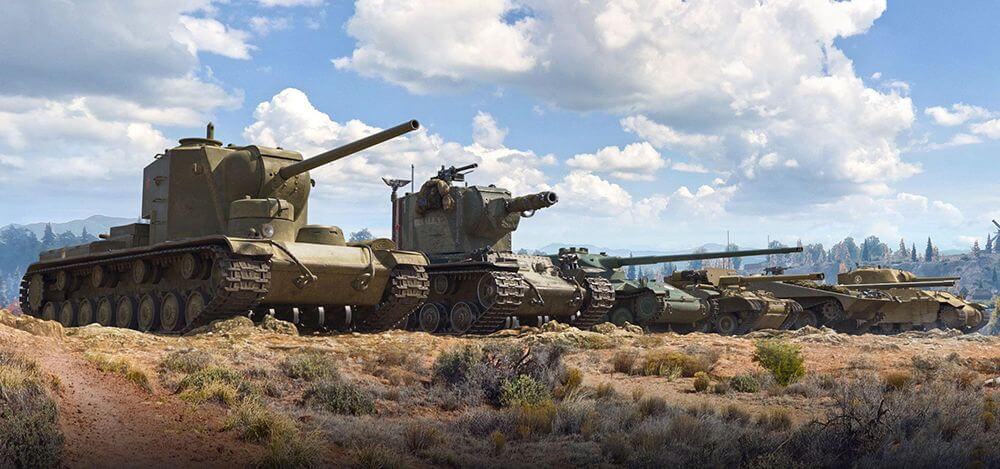 Month long Events:
Aug. 1-Sept. 1: "Steal of a Deal" — Buy 30 Days WoT Premium Account, and get Germany's unique Großtraktor - Krupp Tier III medium tank, a Garage Slot, and 100% Crew free!
Aug. 1-Sept. 1: Play Your Tank Class Right — A series of challenges that help you master tank destroyers, light, medium, and heavy tanks. Success rewards consumables, XP, and equipment!
Aug. 1-Sept. 1: Tournament Missions — We've got rewards — Boosters, emblems, and Garage Slots — for completing specific objectives during August Tournament matches!

Aug. 2-5:

 Wargaming's 21st Birthday — ×5 XP, XP Fever missions, Free XP discount conversion, and special Free XP to Crew XP conversion rate!

Aug. 9-12: 

×2 Crew XP and Tier Challenge Missions

Aug. 16-19: 

On August 15, 1979, one of the greatest war movies ever made was released; 40 years later it's still a masterpiece. To celebrate this cinema hallmark, we have a +50% XP Weekend and missions where you can earn a special style!

Aug. 23-26: 

×2 Crew XP and Tier Challenge Missions

Aug. 30-Sept. 3

: Extended Labor Day ×2 XP Weekend
For more information on the Month click HERE
Frontline will be back 19Aug - 26Aug
Edited by Jambijon, Aug 05 2019 - 17:54.
Format