Greetings Tankers!
As most of you have already heard, we stepped into the realm of multi-national crews!  With that, comes a classic, solid medium tank, the T-34-84 Rudy!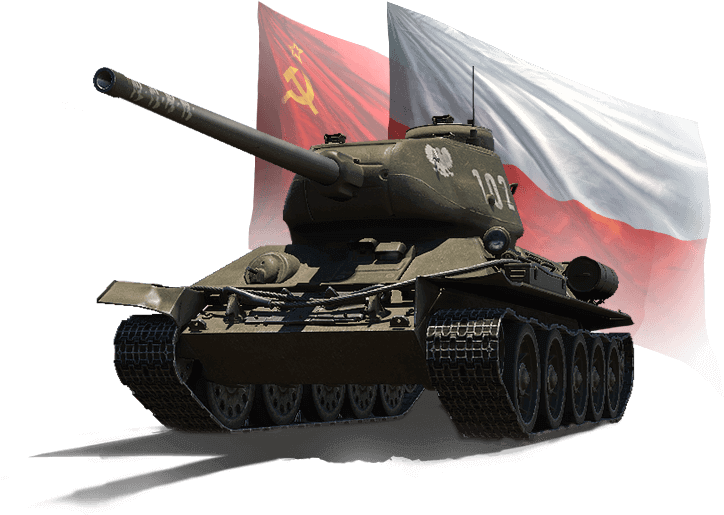 OFFER STARTS: Tuesday, October 15, 04:20 PT | 06:20 CT | 07:20 ET
OFFER ENDS: Friday, November 1, 04:20 PT | 06:20 CT | 07:20 ET
For more details on bundles and the Rudy itself, click on the name or the Rudy.  
New purchases will come with the "zero-skill" BIA Polish and USSR crews.
Now for previous owners of the Rudy, a "zero-skill" BIA Polish Crew was credited out to you.  If you didn't have any room in your Barracks don't fret.  Once room is made available the crew will populate.  Also, if you are able to, purchasing it will give you the gold compensation for the vehicle and you'll get another set of Polish & USSR BIA crew.
GLHF!
Edited by Jambijon, Oct 16 2019 - 17:30.