Attention Tankers!
The Monster Mash featuring the KV-2® and the M6A2E1 aka "The Mutant" is back in the Premium Shop for 72 hours!   The M6A2E1 is only available with the Monster Mash bundle. The KV-2 ® and the BDR G1 B "Mordian" are offered in solo bundles and the KV-2 ® comes with a fully trained six-man "zero-Skill" Crew with Brothers in Arms Perks.
The style has a +2% camo bonus on all maps and is removable in the customization section of the Garage.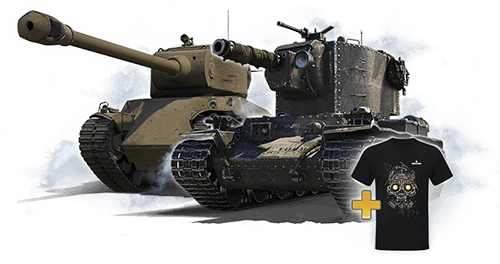 Closer look at the T-shirt
For more details on bundle information and a closer look on the "Mordian" style, click the following link.
Monster Mash with the KV-2 ® & M6A2E1
GLHF!