Attention Tankers!
The ISU-130 is in the Premium Shop!  More of a black sheep compared to the other Russian TDs with its high rate of fire, 8 degrees of gun depress, and boasting the highest DPM among Tier VIII's.  However, everything else about this thing is pretty much considered bad.  For more information on our available bundles, click the ISU-130 or the link below.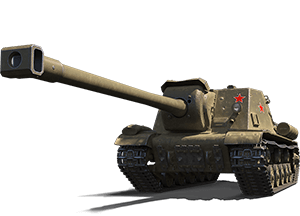 OFFER BEGINS: Tuesday, January 21, 03:20 PT | 05:20 CT | 06:20 ET
OFFER ENDS: Tuesday, January 28, 03:20 PT | 05:20 CT | 06:20 ET
ISU-130: Sledgehammer in the Shadows
GLHF!
Edited by Jambijon, Jan 21 2020 - 18:01.