Howdy Boom Jockeys!
Celebrate Brazillian independence with some missions that you have to ACTIVATEby clicking that hypertext. 
When you complete them you will get this pretty new 2D style unlocked for your tank.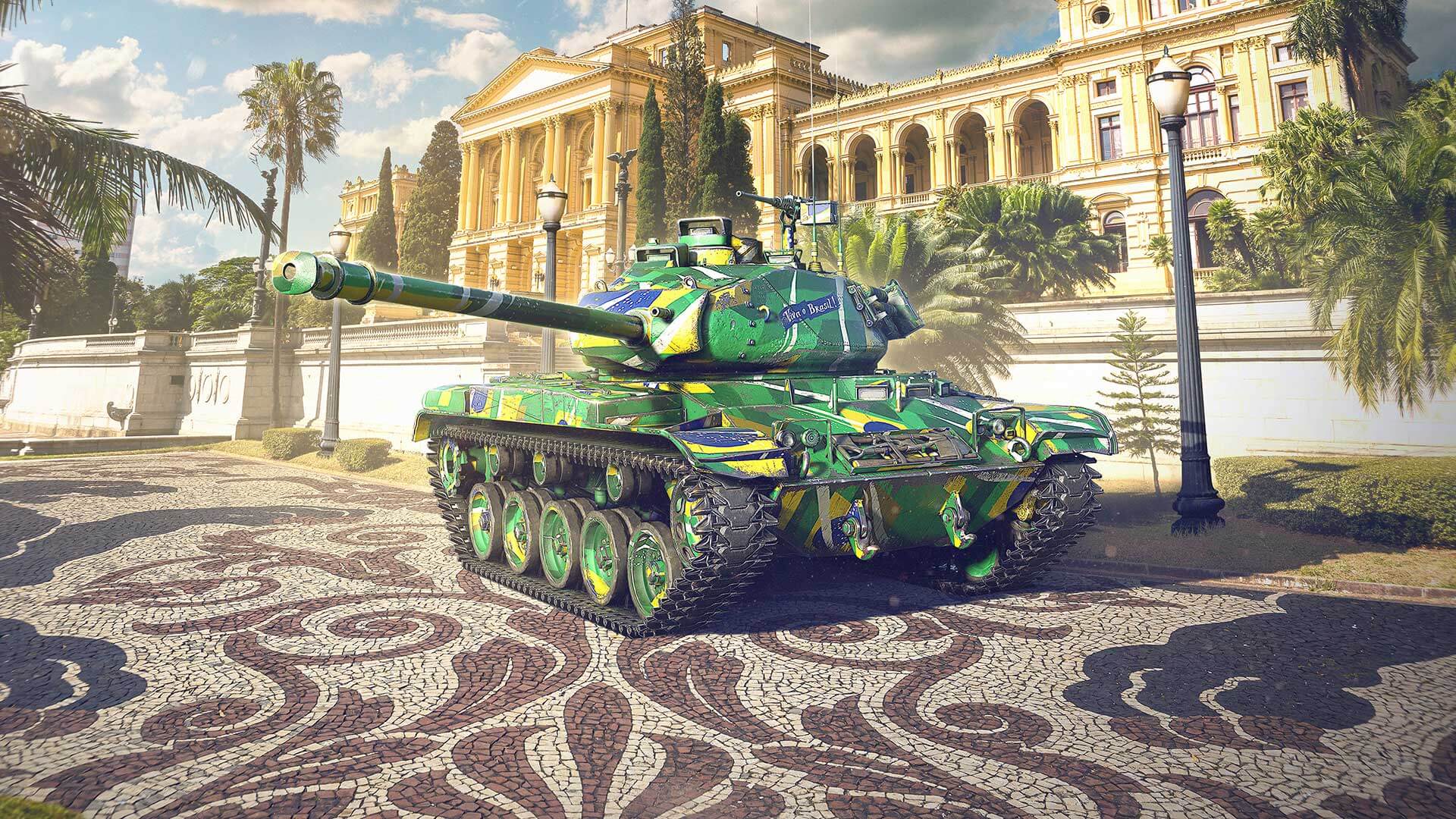 If you are not into the whole playing 25 battles you can buy the Style starting at 4.99. 
More information on the mission and to get pretty wallpapers for free click HERE.