Hey all you tankers!
Max von Krieger is back in Return of the Waffentrager, but unbeknownst to all he had help from Miss Ermelinda Jung.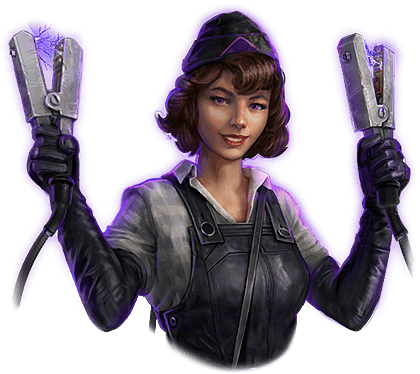 Miss Jung's contributions only came to light recently—as we understand it, she was a young prodigy who had a knack for all things electro-magnetic. She was the one who made the Sentinel tanks fully autonomous. And when she was testing them, she rode around in a tank, creating a moving target for her armored minions. This made Ermelinda a double threat: a talented wunderkind who also knew how to commandeer a tank.
 
With this month's Prime Gaming drop, High Voltage, you can have Ermelinda lead your vehicles into battle. Naturally, her experience has taught her three valuable skills: Repair, Jack of All Trades, and ( "zero-Perk" ) Sixth Sense.
The High Voltage drop is available from
September 29 through October 28
through
Prime Gaming
.
Additional contents of the Prime Gaming bundle and redemption instructions can be found in the article here:
https://worldoftanks.com/en/news/announcements/prime-gaming-high-voltage/