Howdy Boom Jockeys!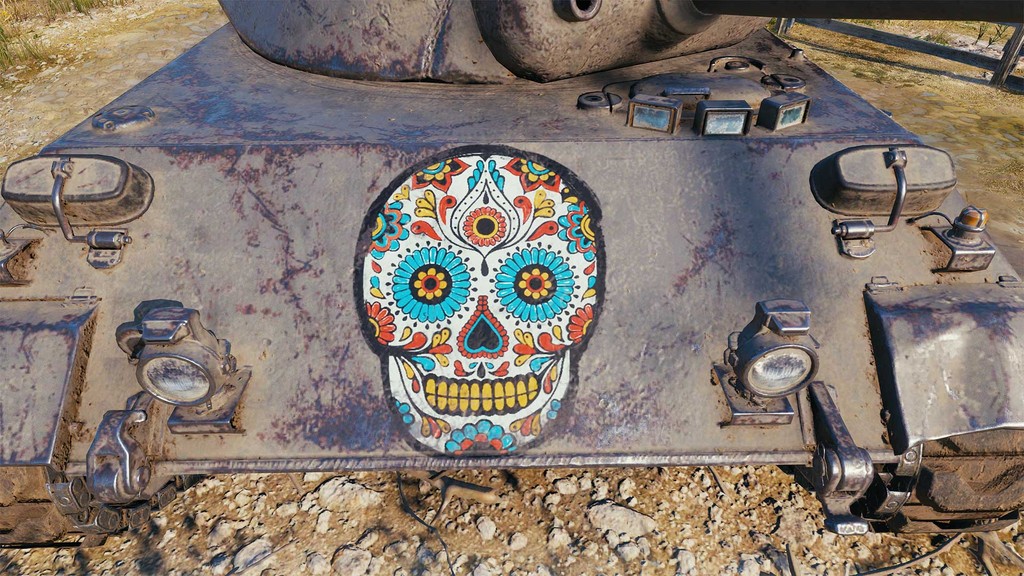 From today (1Nov) until 4Nov, hop in-game now to get some sweet decals and camos for all your tanks.
They are all Dia de Muertos-inspired and some of my personal favorite styles. 
More information on where to unlock this stuff and get an awesome shirt in the same style can be found HERE.