It's been on the forum for a while, people asking for female crew voices but all we ever heard was Japanese anime girls shrieking. Who wants that? Well I sat down with a few female friends and recorded the same phrases you hear the male crew members say during battle.
My goal is to record 4 different packs, fully edited and ready to use. Put the files in your "C:\Games\World_of_Tanks\res\audio" folder, replacing the two "ingame_voice.*" files. (MAC users, you're on your own) More voice packs with different voices will be coming soon.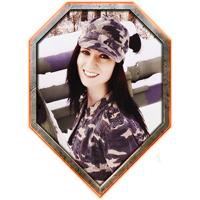 DOWNLOAD MARIA'S VOICE PACK HERE!



DOWNLOAD PHATTY L'S VOICE PACK HERE!
(This voice pack contains adult language and content. User discretion is advised.)
NOTE: For those of you having troubles installing these voice packs, please contact me at thedcg84@yahoo.com.